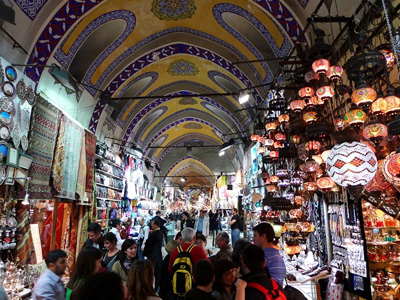 GRAND BAZAAR
The oldest and biggest indoor bazaar of the world is in the center of the city of İstanbul. Grand Bazaar may be overwhelming for some, but it is a fascinating experience. You can get anything here from silver and gold to antiques and food.
During the Byzantine period the area of the Grand Bazaar was a trade center. After the Turks came to İstanbul , two bedestens formed the essence of today's Grand Bazaar. They were built by Sultan Mehmed II in an attempt to enrich the economic life in the city.
Later on, as people needed more places for their trade , they also added parts outside these bedestens. In time, these bedestens, hans and other parts around have been put together under cover , thus the Grand Bazaar has been formed . Throughout the Ottoman period, the bazaar underwent earthquakes and fires and was restored several times.
Today, shops selling the same kind of merchandise tend to be congregated together on their own stres or hans , as this was originally the Ottoman sytem.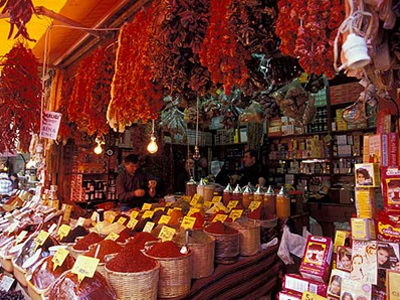 SPICE BAZAAR
Starting business as the first chemist's of Istanbul, the spice Bazaar was built by Turhan Sultan in 1660.
In this bazaar known with its herbalits, traditional products such as natural medicines, flower seeds, roots and skins of rare plants are still being sold as well as dried nuts and fruits, delicatessen products and different foodstuff. Bazaar is also open on Sundays since 2009. The magical historical construction is waiting for its visitors in the middle of Eminönü accompanied by the smell of spices and colorful atmosphere.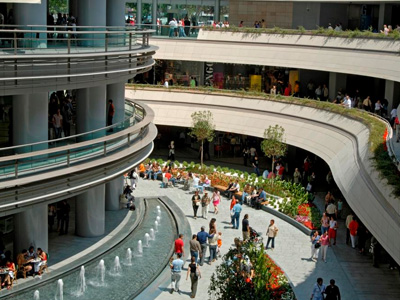 KANYON SHOPPING CENTER
Kanyon was designed as a place that high life standards. Kanyon comprises of 4 floor. It offers service with 160 shops , 9 cinema rooms, healthcare and sportsclubs and a parking lot of 2300 vehicles.There is a reality about Kanyon; the best trademarks, gourmet restaurants, cafes, cinemas of the world and Turkey are in Kanyon. The atmosphere was shaped with water , green areas, and natural materials in Kanyon which was designed to offer the joy of shopping outdoors. The walking platforms are heated in winter.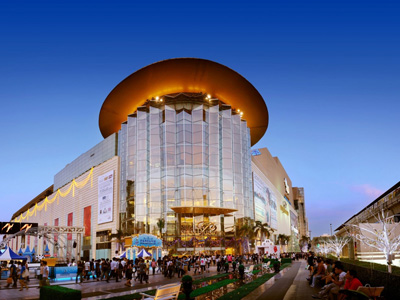 CITY'S SHOPPING CENTER
City's which is located at Teşvikiye Street also dazzles with its fabulous architecture. City's, which is being integrated with ancient architecture of Nişantaşı with great harmony and concord, is your only address with no other alternatives when you are tired during shopping, where you can taste different flavors of world cuisines, have a good time with your beloved ones, enjoy with your children, watch films in comfort, in short where you can enjoy the city to the fullest...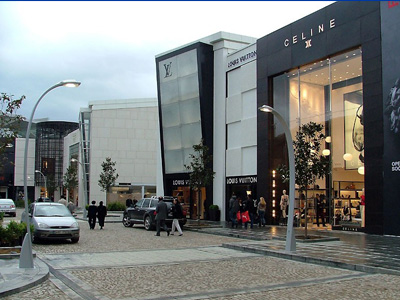 ISTINYE PARK SHOPPING CENTER
This large mall has many high-end stores, including Gucci, Prada, and Dior, as well as many massmarket brands. Described as a unique, urban-lifestyle environment, IstinyePark has both an outdoor shopping space where most of the luxury brands are located and a large indoor area.
In addition to a food court, there are a number of good restaurants here. Another special feature is an indoor food bazaar, inspired by traditional Turkish markets. This bazaar offers an excellent variety of fresh, good-quality produce.
Located in one of the city's evolving financial districts, this center draws an elite crowd as well as many young and aspirational Istanbulites. It is also a great place for people-watching as local celebrities and models can often be spotted browsing the shops.